Did Someone Bring in Unwanted Guest?
No Worries! We'll take care of them, so you can get back to playtime.
Residential Services
Don't Get BUGGED Out This Spring...
If it's creepy and crawls, flies, or squirms we've got a solution for you.
Our Services
Uninvited Tea Party Guests...
IS NEVER GOOD NEWS!
If it's furry and it scurries, there's no need to worry!
Rodent Removal Services
Safe, Effective Pest Control
For 3 Decades Gladiator Pest Control had delivered high quality pest control services, keeping the safety of you, your family and your business first.
Our chemicals and pest control processes are:
We are proud to serve the Greater St. Louis and surrounding communities with integrity and significant experience. Every home and business requires individual and specific pest control needs. Gladiator Pest Control prides itself on tailoring specific programs to meet and exceed our customer's expectations. Regardless of the problem, we take every avenue to ensure tangible results and guaranteed satisfaction.
Gladiator Pest Control Services:
At Gladiator Pest Control
We Guarantee That You'll Be Pest-Free
No gimmicks, no fine print and no broken promises. We have extensive expertise and haven't come across a bug we couldn't squash!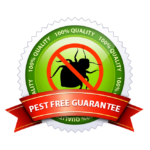 Gladiator provides fast and friendly service. They worked around my schedule to make an appointment and I have had zero pest issues since!
We have Gladiator Power Spray the outside of our home twice a year. It works so well that they rarely have to spray inside!
I had uncontrollable Drain Gnats. Three other pest control companies over the span of a month could not diagnose the underlying issue. Somebody finally recommended Gladiator pest control and they resolved my Gnat infestation in ten-minutes.
We have used a few pest control companies and Gladiator is by far the most knowledgeable. They truly epitomize the meaning of customer service. We highly recommend them to our friends and family!